April 2016
Weekend of 4/30 & 5/1
SUNDAY SCHOOL HELPS AT 10:00 MASS
This weekend at the 10:00 mass, our Sunday school students helped the congregation ask God for forgiveness with their "Sorry Song" put to the tune of "If You're Happy and You Know it." Sunday was the last day of class for these little ones and, after their song, they went to their classrooms to celebrate the last day.
THANK YOU!
Throughout the spring and summer we will be honoring a volunteer who has dedicated his or her time to our parish family. This week's Unsung Hero is Jim Aust! To read all about Jim and his dedication to our parish check out this week's bulletin!
PARKING LOT EXPANSION!
We have now added some 30 parking spaces at the edge of the field on the South side of the building. With the hope that these will alleviate the tight situations that occur at weekend masses. They will be ready to use next weekend!
Weekend of 4/23 & 4/24
THANK YOU!
Thank you thank you to all those who donated bakery and Indians memorabilia for this weekend's Daughter's of St. Colette Bake Sale! We had an overwhelming amount of delicious bakery in the atrium. Also, a big THANK YOU to all the Daughters who organized the bake sale!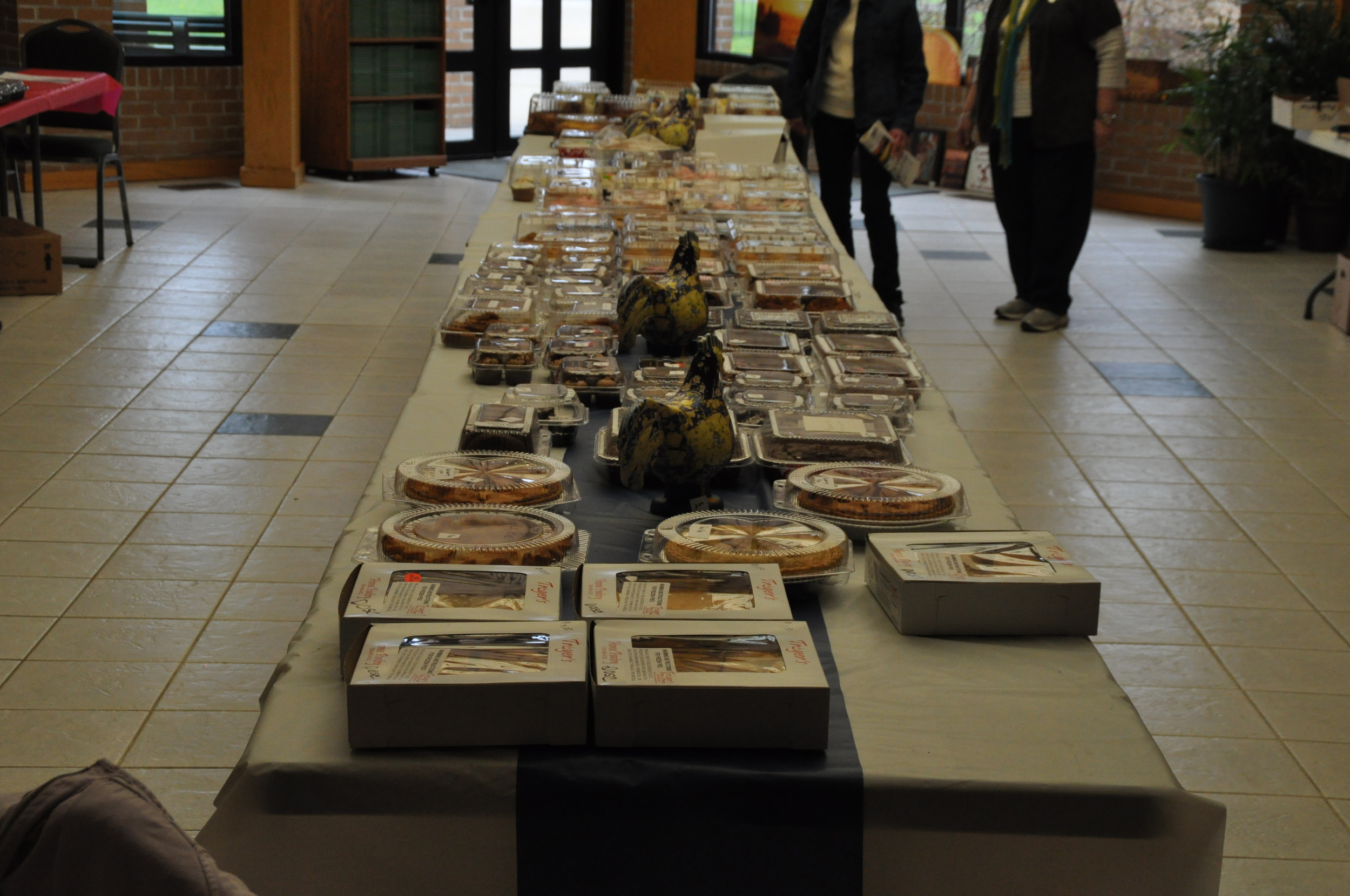 Weekend of 4/16 & 4/17
NEW ON THE WEBSITE!
You can now sign up to volunteer for various parish events on our website! Simply go to the information tab and click on "volunteer opportunities." On the page you can see what volunteer opportunities we have available, read some details about it and sign up! Once you click submit your information will go directly to the person/group in charge of the event. We hope you find this new feature convenient and easy to use! Click here to check out the page.
HAPPY BIRTHDAY!
Happy Birthday to Steve Becka, one of our maintenance men and Sara Kronholz from our music ministry! Steve will celebrate his special day on Saturday and Sara will celebrate hers on Tuesday!
CONGRATULATIONS!
Congratulations to the 40 students and several RCIA adults who received the sacrament of Confirmation on Thursday with Bishop Roger. Pray now that the Spirit of God accompanies these people into the world which is so in need of their Christian Catholic Witness. Congratulations & Blessings! Stay tuned to the bulletin for more details about how you can get pictures of your Confirmandi receiving the sacrament!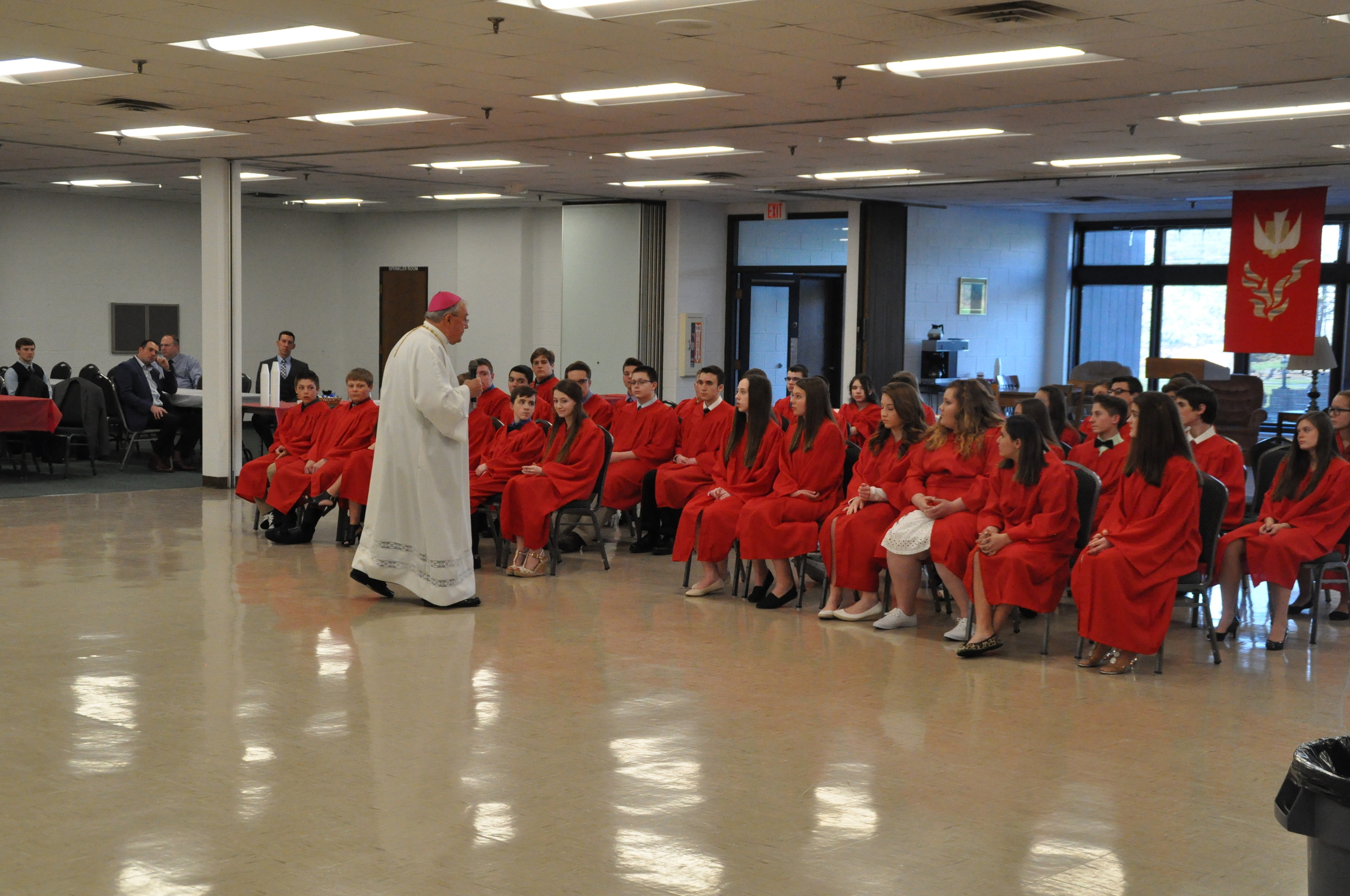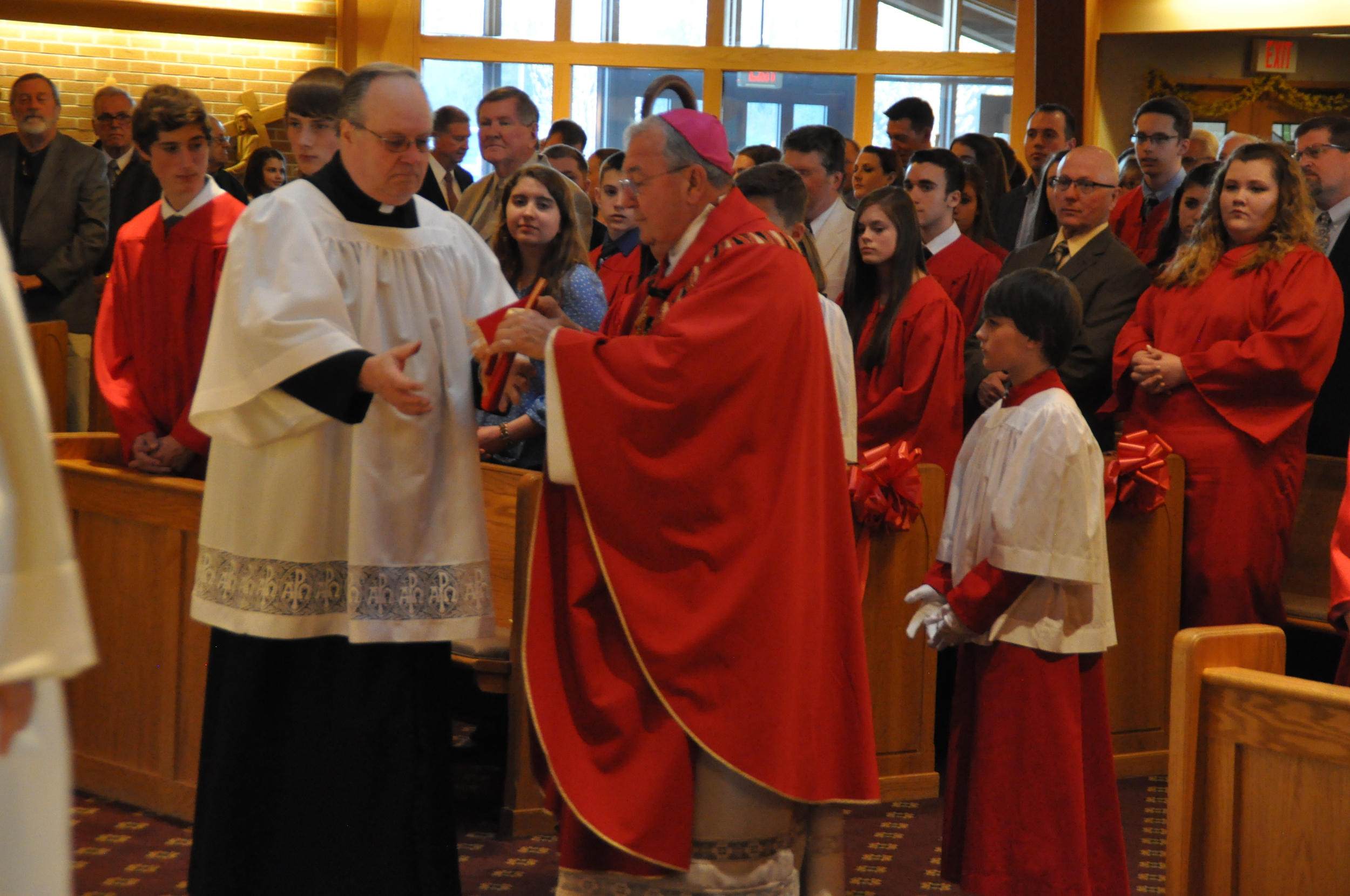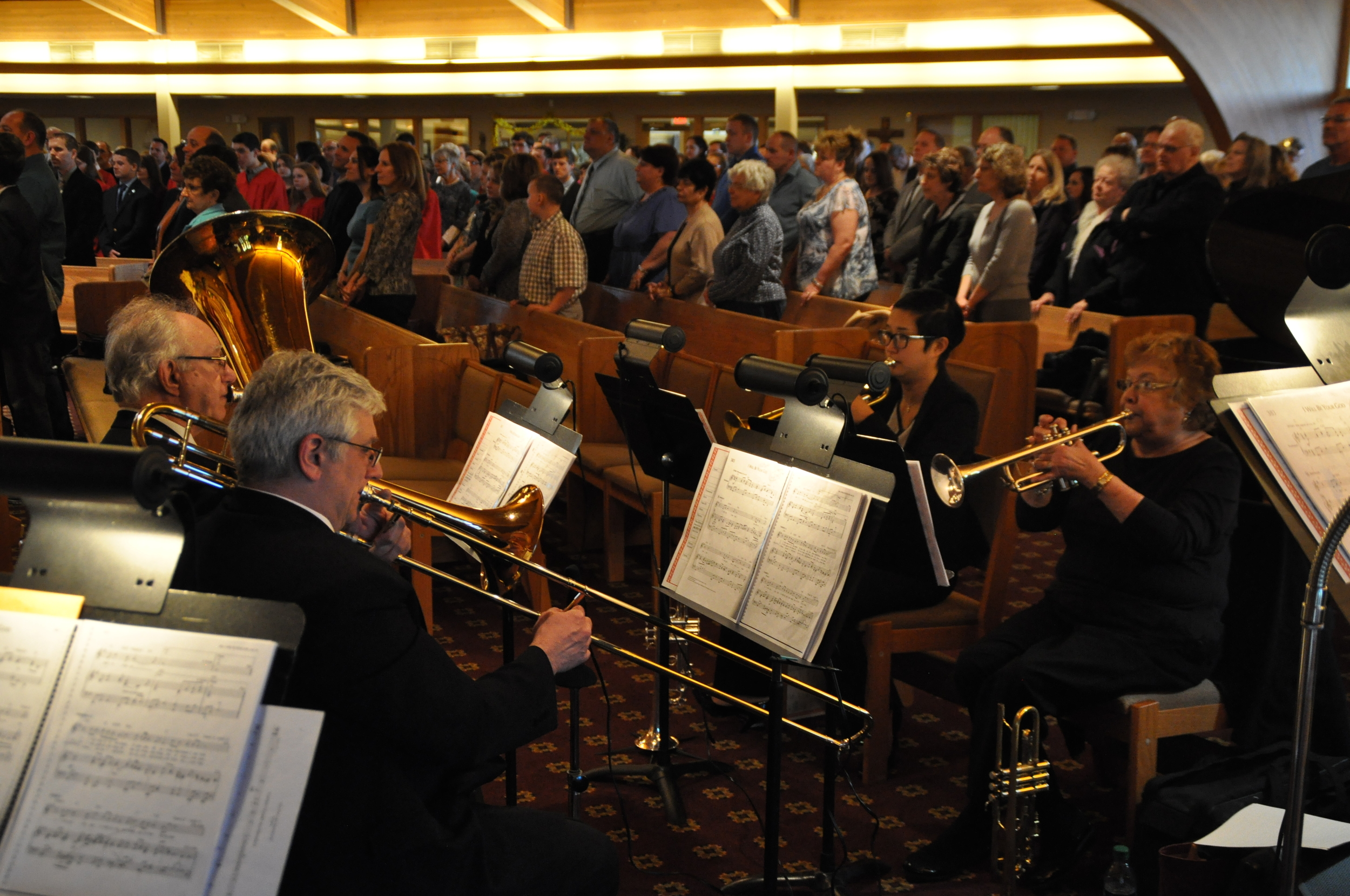 HAPPY BIRTHDAY!
Happy Birthday to Deacon Tom and Chris from Music Ministry! We are so happy to have you both as part of our St. Colette family. Chris will celebrate his birthday on Tuesday and Deacon Tom's is Wednesday. God bless you both on your special days!
PLEASE CONTINUE TO PRAY...
Please continue to pray for the young adults who spent the weekend at St. Colette for their Youth Renewal Retreat. They have been having a good time sharing their faith with each other and having some quality time with the Lord. Continue to pray for them as they carry their faith out into the world.
Weekend of 4/2 & 4/3
THANK YOU!
Thank you to the overwhelming number of parishioners who offered to help plant flowers around one of our stations of the cross near the Wayside Shrine! We can't wait to see all the beautiful flowers out there!