March 2016
Weekend of 3/26 & 3/27
THANK YOU!
Thank you to all who joined us this week for our Holy Week masses and services. Thank you to all the volunteers who worked so hard to make this Lenten Season and Holy Week meaningful and inspirational. Happy Easter! Click here to see pictures from the Basket Blessing and Easter Egg Hunt!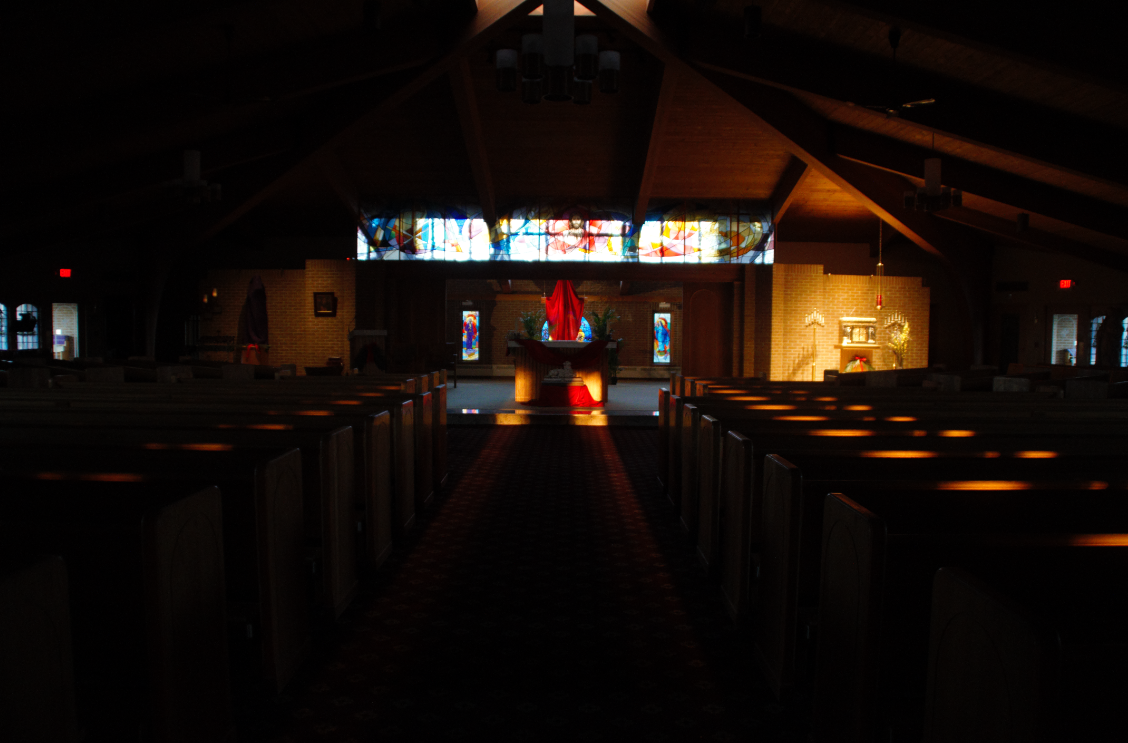 THANK YOU!
Thank you to the Women of Joy and countless women of the parish who supported the Labre Project. The Labre Project is a charity service provided by both St. Ignatius High School and Walsh Jesuit High School. Students and teachers drive into the homeless communities every Sunday and Monday nights delivering food, blankets and friendship to those in need. When we asked the women to provide homeless women with purses, backpacks or other small bags and to fill them with toiletries, we had no idea the response would be so overwhelming. I am sorry to say we lost count!! Many days we laughed as we tried to find an empty spot for the boxes and boxes of purses that came in. On top of that we received blankets, scarves, items for men and five beautiful quilts from the Little Red Quilt Shop in Hinckley. Your kindness and generosity can only be summed up in the beautiful smiles we see in these photos! From the bottom of my heart-thank you! ~Lisa Radey
Weekend of 3/19 & 3/20
HAPPY BIRTHDAY!
A very happy birthday to Father Krizner on March 20! Thank you for your priesthood and all the blessings you bring to our parish!
THANK YOU!
We cannot say thank you enough to all our volunteers who helped make the 2016 Fish Fry season a huge success! The hospitality, the greetings, the smiles and the lively conversations are truly what our Fish Fry is all about. The food was excellent, the cooks worked super hard, the serving line people were gracious, the greeters were kind and welcoming, the bakery people and pop people were all smiles and the take-out crew was diligent and expedient! The Thursday crew and the set- up and clean-up crews did so very much behind the scenes work!
THAT'S WHAT A PARISH FISH FRY IS ALL ABOUT-THANK YOU TO ALL OF YOU!!
A tremendous applause to Cindy Lee for organizing, ordering, setting up and making certain that every detail was covered!
Click here for pictures from the Fish Fry!
Weekend of 3/12 & 3/13
MOVIE TIME!
If you are looking for a way to get into the Easter and Holy Week spirit head over to Hickory Ridge Cinema's in Brunswick and check out the latest religious movies that are playing. Click on each title to watch the trailers and find out more about the films.
Weekend of 3/5 & 3/6
GOOD STUFF!
Lots of good strategic thinking and brain storming happened this past Wednesday at our Parish Council meeting! Stay tuned for updates on our coming projects!